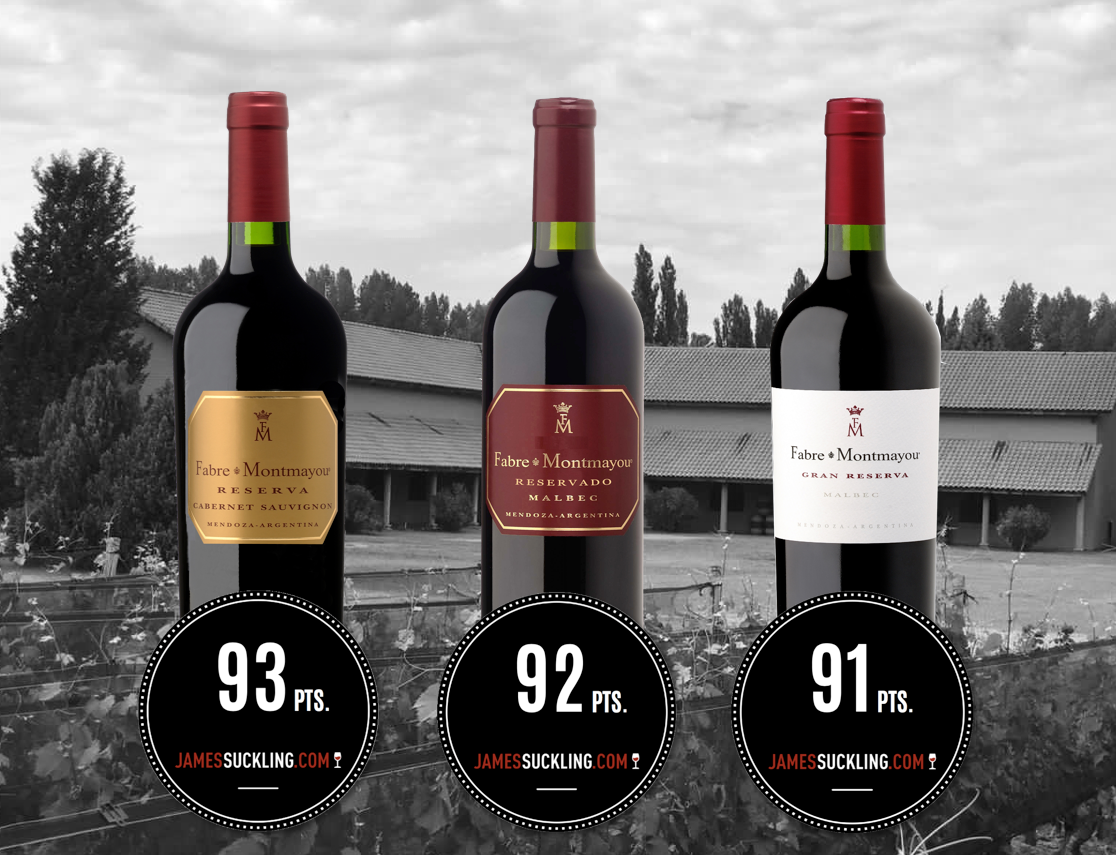 07 May

James Suckling 2021

James Suckling has released his 2021 Argentina scores and once again we are very grateful for our results. This is what he said about our wines:

Fabre Montmayou Cabernet Sauvignon Reserva 2019                                                        93

Aromas of blackcurrant, pine cone, dried herb and tobacco. It's full-bodied with firm, sleek tannins and a concentrated, tarry and warm finish. Big wine and needs time to soften. Very polished. Try after 2023.

Fabre Montmayou Malbec Reserva 2019                                                                                   92

Blackcurrant, plum, pine, tar and licorice aromas. It's medium-to full-bodied with sleek tannins and fresh acidity. Concentrated with a juicy, spiced finish. Drinkable now, but better in a year or two.

Fabre Montmayou Malbec Gran Reserva 2018                                                                       91

Currant, blackberry, citrus-zest, tobacco and walnut aromas. It's full-bodied with firm, fine tannins. Chewy and concentrated with an intense, spiced finish. Drink or hold.