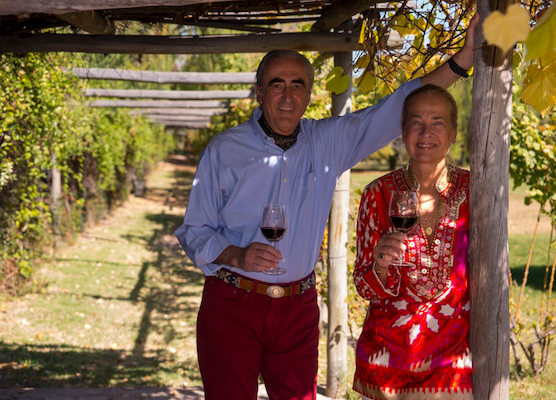 28 Jul

Hervé looks back over his time as IWC Winemaker of the Year

Well it's official, the title of International Wine Challenge Winemaker of the Year has been handed to its next recipient. Dylan Lee and Kym Milne MW from Bird in Hand Wines from Australia. The pair received their trophy at the recent IWC awards dinner and we are delighted for them in their achievement.

Winning such a major award is an incredible deal for a winemaker and to receive recognition from the trade for all their efforts is an incredible feeling.

Now that Hervé has passed on the crown of IWC Red Winemaker of the Year, we asked him to look back on the past year..

Apart from the awards evening, what has been the best thing about the last year?

We have had an amazing harvest in 2019 in Argentina , and more international recognition  for our Cahors wines

Was harvest good to you in your trophy year?

Yes 2019 was fantastic in Argentina and the 2018 vintage was fantastic in Cahors.

What do you feel has been your greatest achievement?

We have managed both in Argentina and in Cahors to progress with our sales and enlarge our export markets

Is there anything you would have changed?

In a word, no!

What is the best piece of advice you can give to upcoming winemakers? 

Do not take yourself too seriously! Stay modest as your will learn every day.